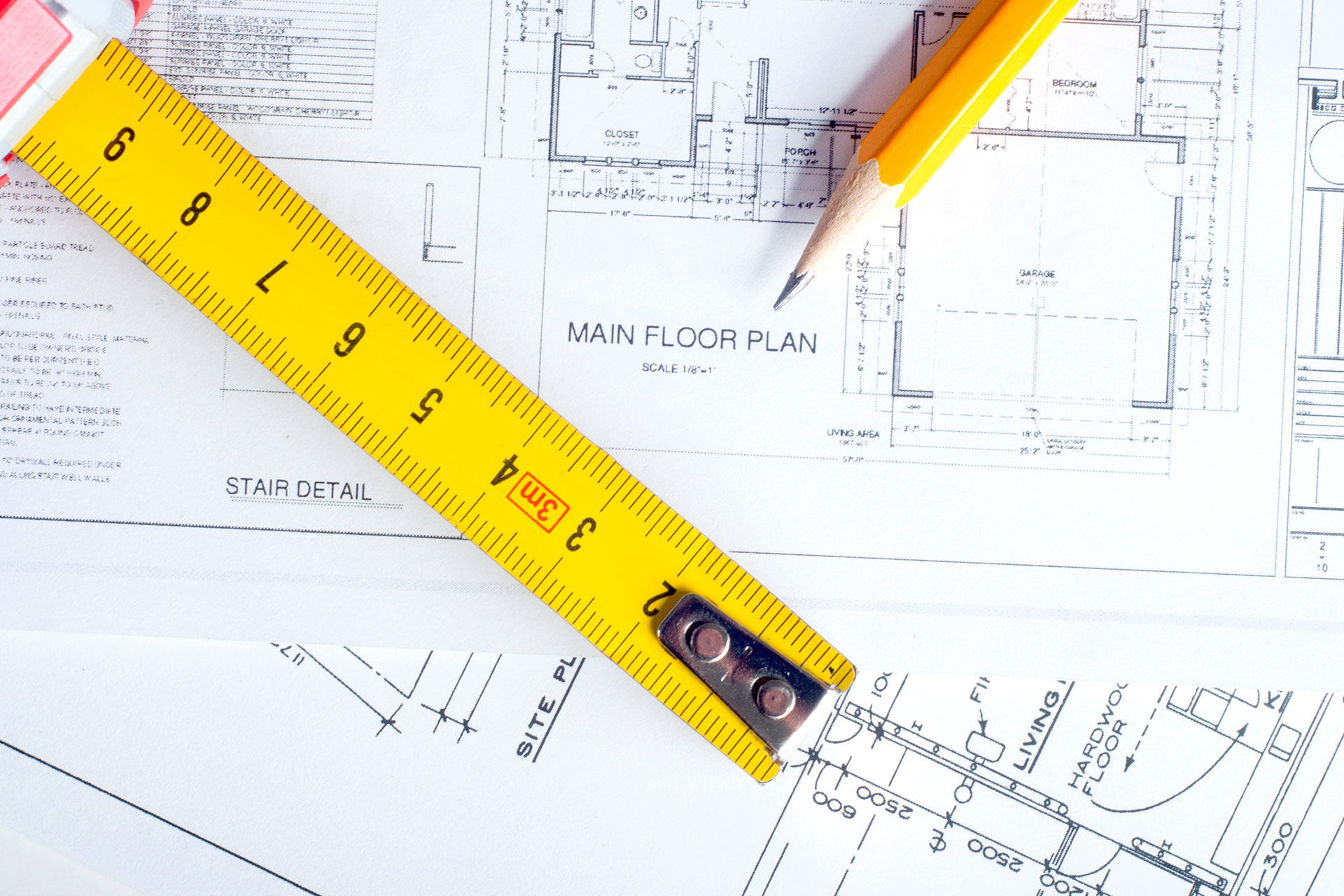 27 Aug

Types of Plans for Construction

Construction projects require complete sets of specialized drawings to be used by builders, joiners, plumbers, electrician, etc. These plans are drawn following standards and regulations such as the Building Code of Australia and other local restrictions. Councils, surveyors, and developers check if these documents comply with regulations. Only then can an approved building permit be issued.

The most common contents of these drawings are the following:
Site Plan
Also called block plan, site plans usually show the orientation of the house. Is the building oriented in a way that it could make maximum use of sunlight in its rooms? It's also important to orient solar panels where sunlight is the strongest.
Floor Plan
Floor plans provide a view of the building's interior from above. The purpose is to show room arrangement and sizes. It also shows wall material, window and door locations, as well as the roof outline. Floor plans are used in laying out building foundation together with plumbing, electrical works, and other construction requirements.
Floor plans mostly use 1:100 scale. It includes dimensions and other notes needed for construction.
Sectional views
Sections refer to sliced-up parts of the house used for the purpose of showing detailed construction works. It helps building surveyors to assess construction quality.
Internal Sections
Internal sections show at least four views inside a room. Kitchen, walk-in pantry, laundry, bath, ensuite, powder rooms, walk-in robes, and robes are required to have internal sections. These plans are used to determine wall material extent, joinery sizes, location of fixtures in relation to windows and doors. Overall, internal sections ensure that all products mentioned in a client's quote are included.
Elevations
Elevations are orthographic projections of a building's exterior. Front, sides, and rear views are shown to help in assessing its design. Most developers require certain façade treatments to match the neighbourhood style. Elevations are also a way to determine appropriate window or door sizes with regards to roofing and other construction issues.
Electrical Plan
To assess lighting and power point location, electrical plan is required. Switches should be located conveniently when doors are opened. Most of all, electrical plan shows smoke detectors location as required by the building code.